St. Nicholas's Monastery - St. Mark's Church (Object 155 and 155a)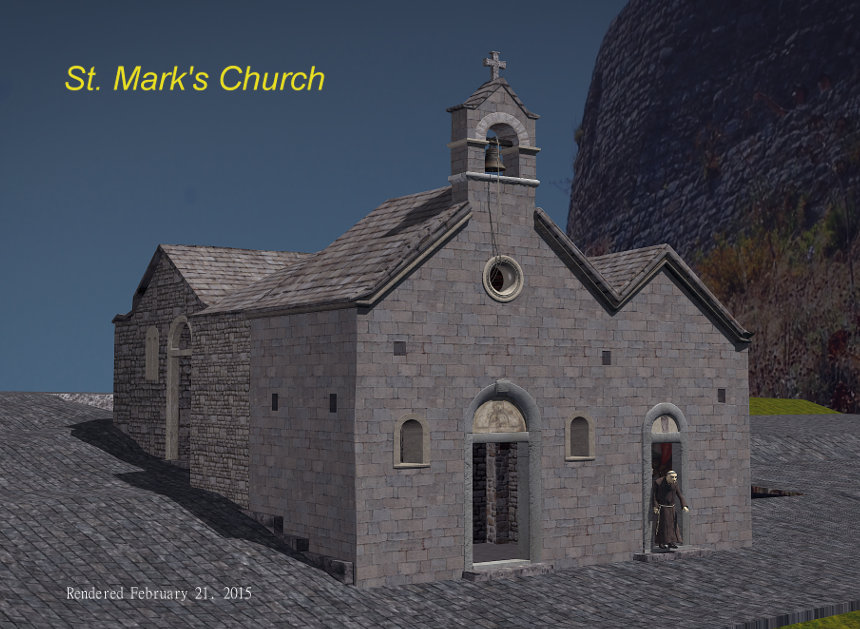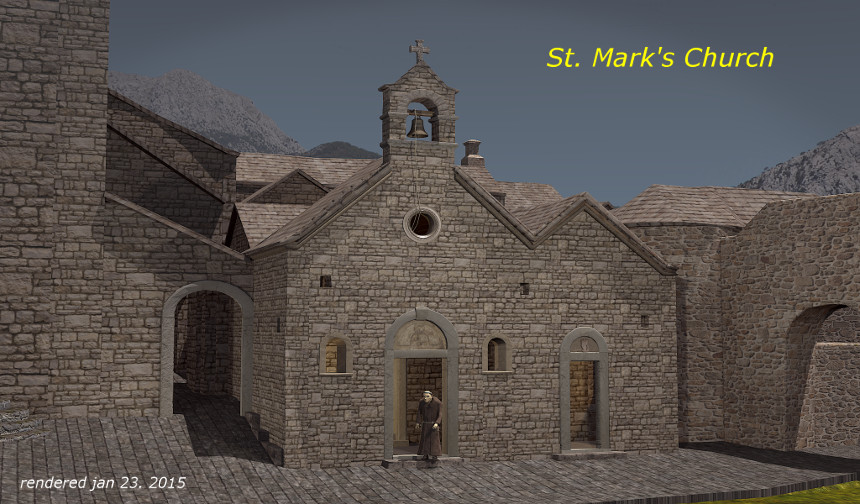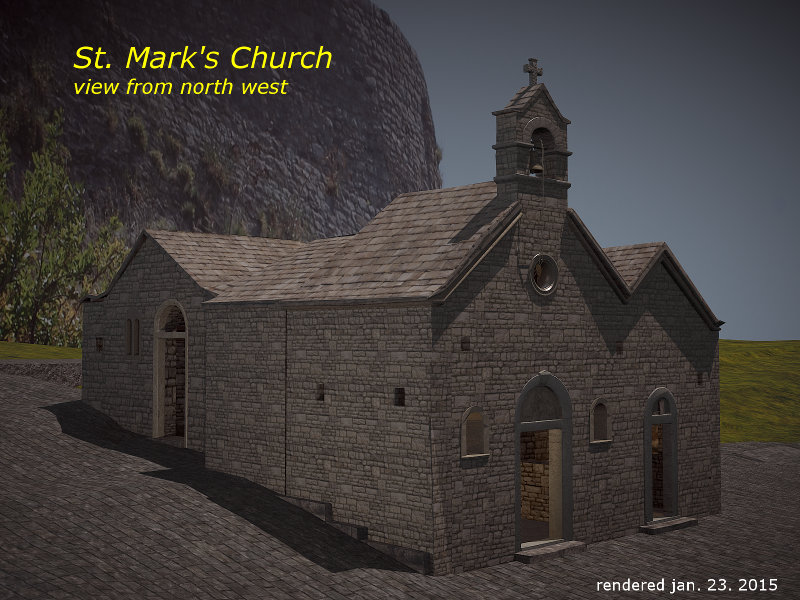 Click into pictures for higher resolution: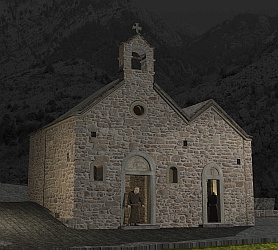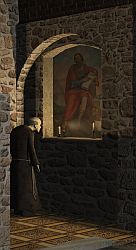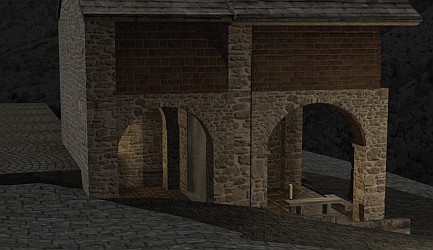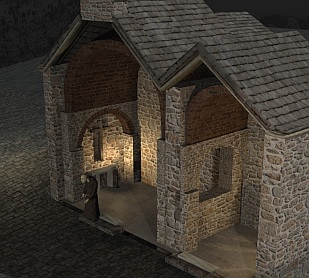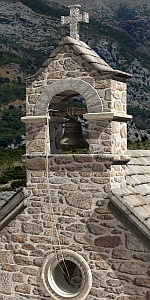 (Floor of church changed. → remark on bottom)
Object 155b will be refined, but the base of the construction is finished and in according with the plans.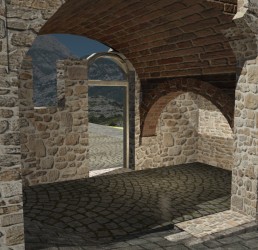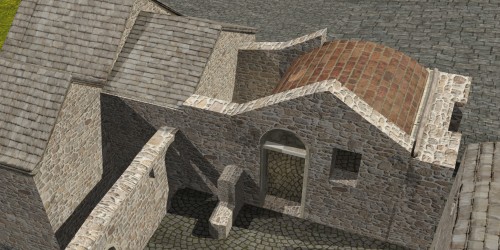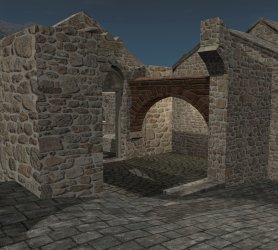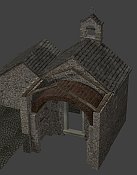 rendered November 22. - 27. 2014
Additional information:
Floors of the churches of that time served for the graveyards and consisted of thombstones with inscriptions or just with crosses, which were opened very often, for burials. This relates also to the central church of Franciscan monastery (St. Nicholas), as well as to the Cathedral of St. George. Some of the grave plates are preserved even today and are the main source of information about the old Antivarini/Antibarenses. Only the poor people could't afford themselves to be buried within the churches, closely to altars, reliquiaries and the pictures of the saints, who will protect them in afterlife.
Plans of Object 155 from the book of Durde Boskovic, Stari Bar from 1992.: