St. George's Cathedral (object 1 and adjacent Object 1a, Object 38,)
Dimensions: 11 m x 20 m x ?.
St. George's church was erected in the 12th century and the cathedral of the archbishopric center.
The oldest document, in which St. George's Church is mentioned, dates from 1247. In the 13th and 14th centuries it was thoroughly reconstructed.
Western facade with main portal St. Georgs Cathedral (Click into picure for higher resolution)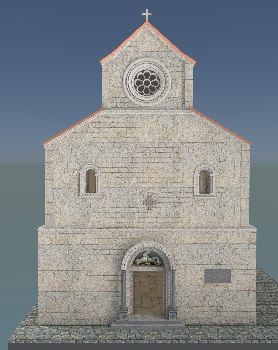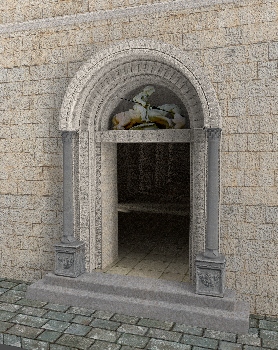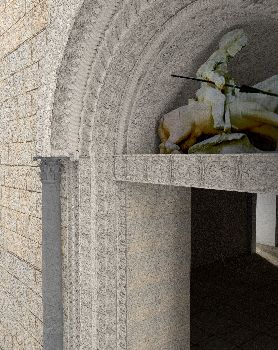 (render okt. 2017)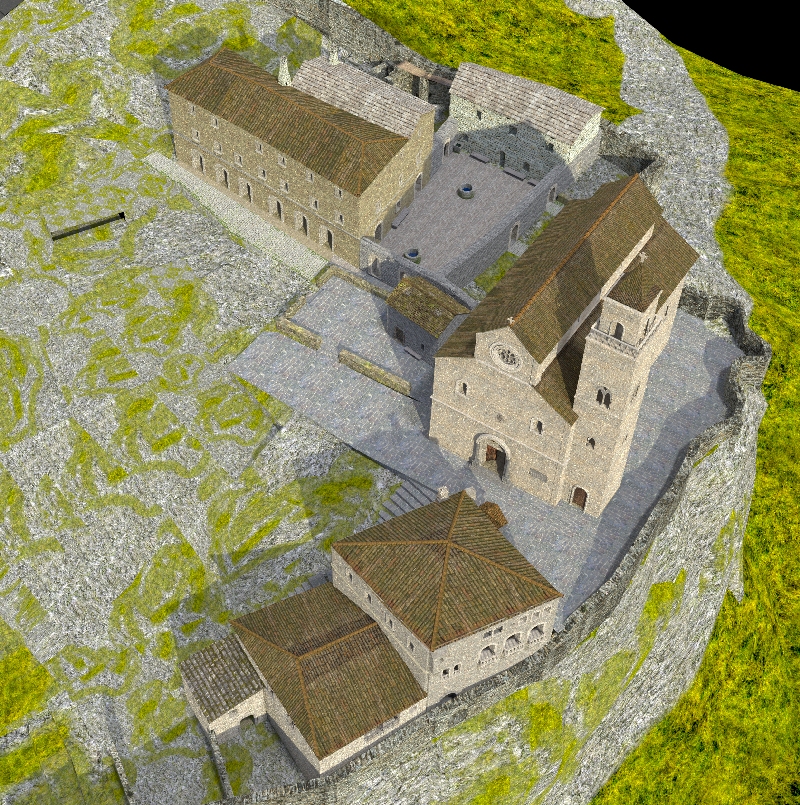 rendered October 2017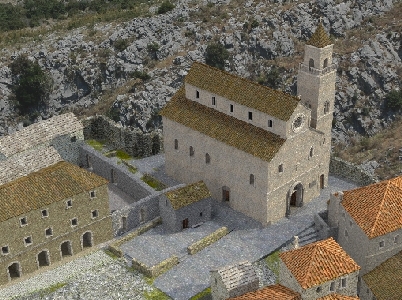 click into picture for higher resolution
The versions of the object modeled in an early phase of the project (2013) are deleted from this page because
meanwhile we make higher demands on tecnical quality and particularly historical authenticity. Therefore the cathedral has been 2017 "rebuild" from scratch.

---
St. George's Church was erected in the 12th century, after the older church of St. Theodore had burned down in fire.
The oldest document, in which St. George's Church is mentioned, dates from 1247. In the 13th and 14th centuries it was thoroughly reconstructed. A high bell-tower was added to the church. It is also visible in engravings from the 16th century.
According to the priest from Duklja who wrote a chronicle in the late 12th century, in this church, Grubjesa, the king of Duklja, was buried in 1125.
In 1881 it disappeared in a catastrophic gunpowder explosion[...].


(ZAGARCANIN Mladen, "STARI GRAD BAR - THE OLD TOWN OF BAR". "A GUIDE THROUGH THE CENTURIES")

Plan from the book of Durde Boskovic, Stari Bar from 1962.: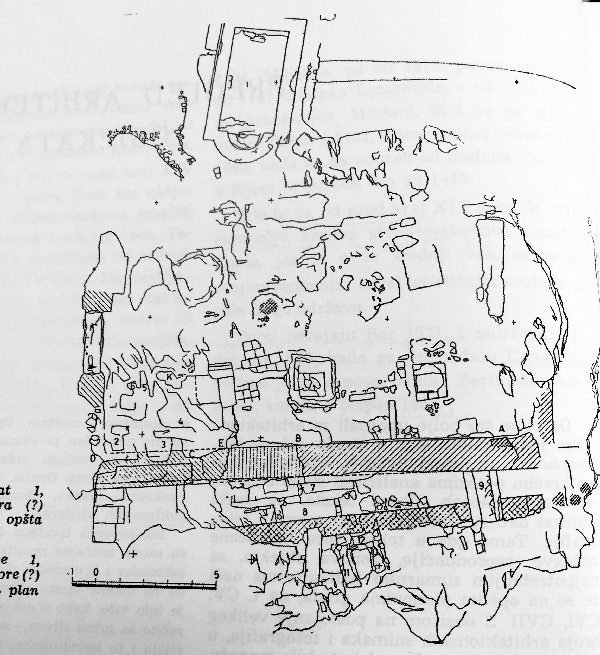 top ↑