St. Nicholas's Monastery (Objects 154, 155, 155a, 155b)
The construction of this important Franciscan Monastery complex was started in1288. Within there were different objects.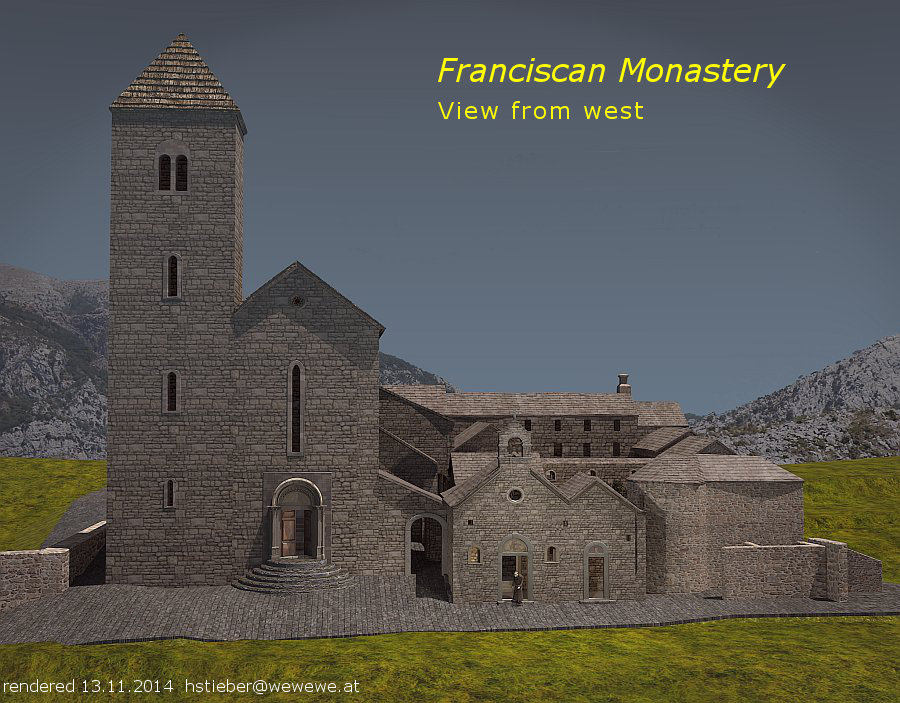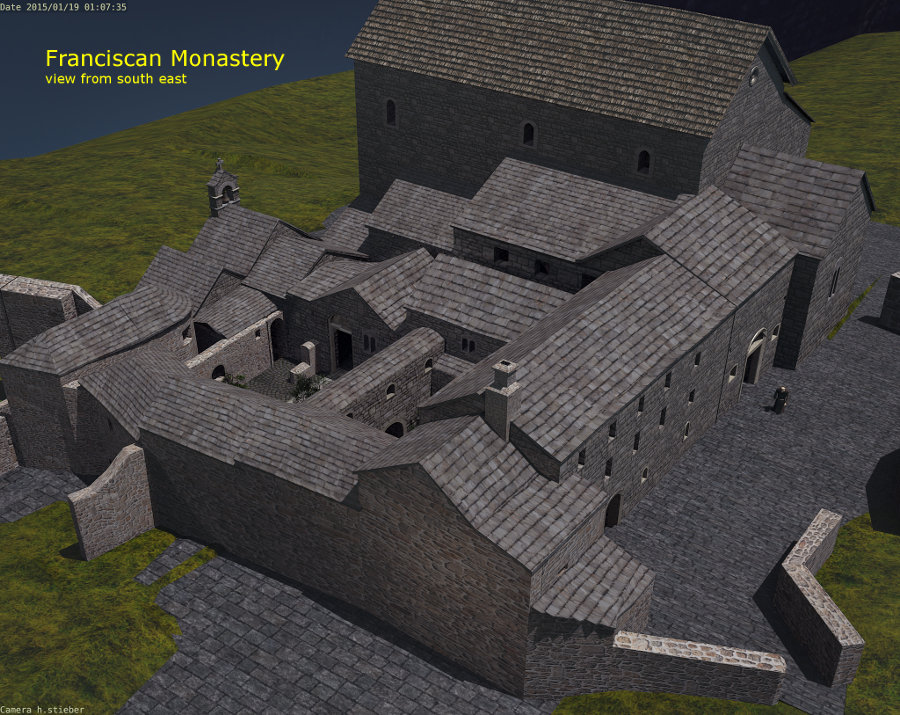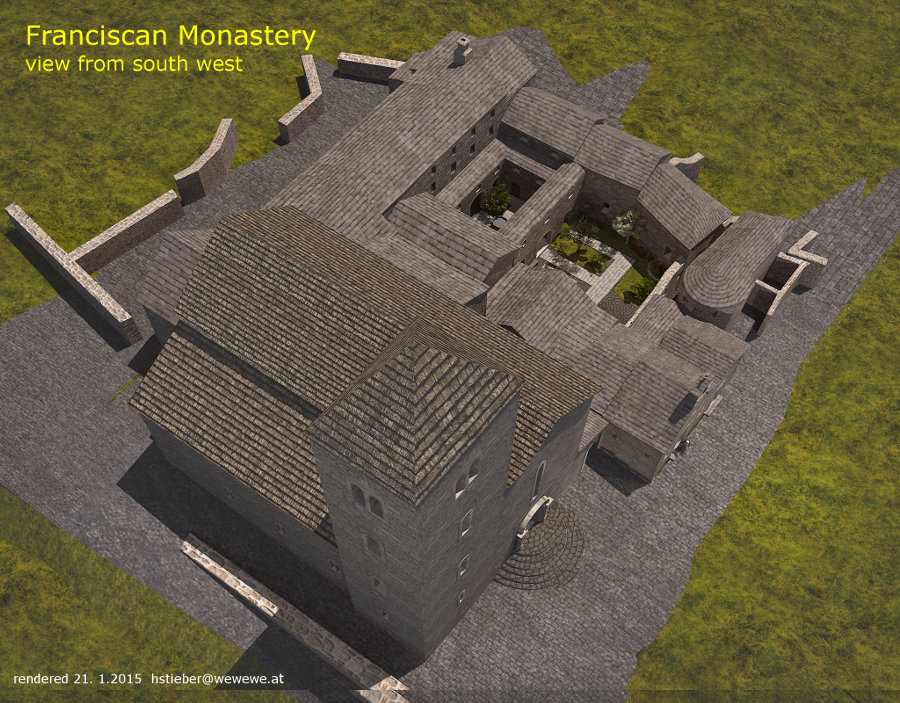 Animated overview. (Move Mouse over video for to see controls)
The video is very large, so depending on your connection it may last 1-2 minutes of caching till it runs smooth.
If your Browser (Internetexplorer) cant't display the video, you can download the clips here to open it with a player(e.g. Free VLC-player). RIGHT mouseclick over link →save target.
overview.mp4 (27.3 MB)
Additional information:
The construction of the Franciscan Monastery of St. Nicholas, which was inhabited only by "Conventuals" was started in 1288 and it was initiated by Queen Helen of Anjou, wife of the Serbian King Uros I. She also equipped the monastery with all the necessary church objects.
[...]
Within the Franciscan Monastery complex of St Nicholas there was also a small chapel with two rooms without a space for the altar or the apse.
Behind this chapel which was dedicated to St Mark according to tradition, there also used to be the monastery's monastery cloister which was completely ruined when the Ottomans built a gunpowder-magazine instead.
(ZAGARCANIN Mladen, "STARI GRAD BAR - THE OLD TOWN OF BAR". "A GUIDE THROUGH THE CENTURIES")
Plan of objects 154,155, 155a, 155b: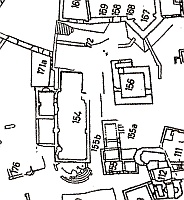 Source: Stari Bar, BOŠKOVIĆ Đurđe, Beograd: Savezni institut za zaštitu spomenika kulture, 1962 .
top ↑